Topics this week: Focus / 5 Economic Notes / Holiday Prep / $20 a Week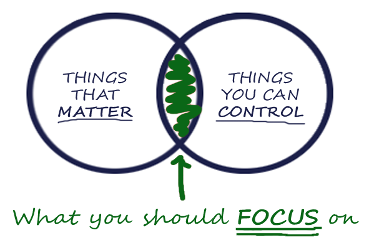 We only have so much time, energy, and attention. So how do we decide where to place our focus?
To figure out the answer to that question, think about what you are focusing on (fretting over).
Now ask yourself two questions:
Does it matter?
Can I control it?
Unless the answer is YES on both counts, you can stop worrying about it.
If it doesn't matter, then who cares?
If you can't control it, then why worry about it?
We are suddenly freed up to think about things that we can control and that matter.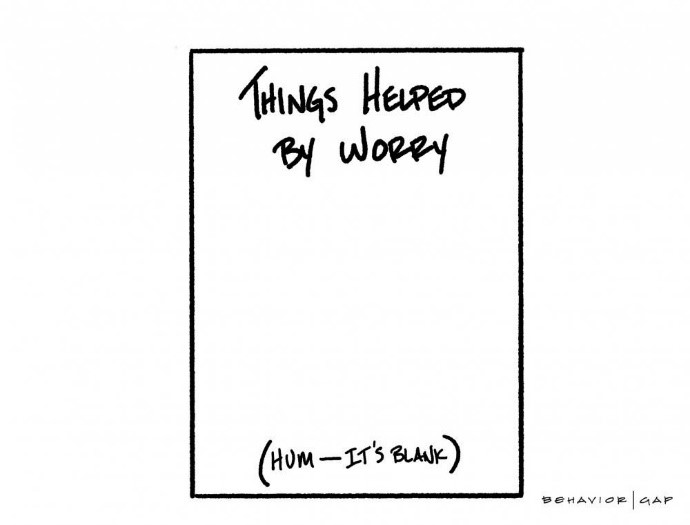 Just imagine what might happen if you quit worrying about things you have no control over and quit obsessing over things that don't matter.
Where else might you be able to invest that extra time, energy, and attention?

Dave Conley, CFP
5 Economic notes from the week of August 1, 2022
1. For the month of July, the S&P 500 rebounded and was up 9.22% 
Does this rally have legs? Defined as the following:
A 13% rise that last for 155+ days (5 months)
Advancing stocks outpace declining stocks by 2-1 margin for at least 10 days
90% of stocks traded above their 10-day moving average price
2. Since 12/31/2021 the U.S. unemployment rate has fallen from 3.90% to 3.60%.  That is very near the lowest it has been since the turn of the century 12/31/1999. 
Although the unemployment rate is dropping, we should be watching this statistic as rising unemployment is one of the effects of a recession.
3. Since June 9, 2022, the interest rate on 10-year U.S. Treasury bonds has fallen from 3.49% to 2.73% while the Federal Reserve has raised rates by 1.50%. 
Recessions are typically preceded by monetary and fiscal tightening
4. U.S. gas prices have fallen for 50 straight days and are now down 17% from June 14, 2022. 
5. Stock Market ups and downs 
The average Bear Market (20% decline in the stock market) lasts about 12 months
It is often caused by a slowing economy and rising unemployment rates. 
The average Bull Market lasts about 36 months with an average gain of 114%
Bull markets generally take place in a growing economy. They tend to happen in line with strong gross domestic product (GDP) growth and often coincide with a rise in corporate profits and falling unemployment.
Preparing for…Christmas?
Last week, I talked about going back to school and now this week I'm going to talk about Christmas. Yes, you read that correctly. I said Christmas. Did you know that the average family spends over $1,000 on gifts for Christmas? This does not even include parties, food, travel, and lodging. If you aren't careful, you can easily be paying for Christmas several months into the new year.
But you, you ARE careful, aren't you?
I bet you…
Preplan exactly which family members and friends will receive a gift from you and/or your family members.
Preplan exactly how much you want to spend on those gifts.
Remember there will be a work party and an ornament exchange along with a potluck.
Assume there will be a church gathering and you will play the elephant game which will require a gift or two.
Remember that your kids will need a gift for their teacher and will need to bring presents and treats for the class party.
Want to give a gift to your mail person or your hairstylist.
Want to send Christmas greetings to people far and wide and will need to put stamps on them.
Knowing that your Christmas was going to cost you about $1,500, you started saving $125 a month back in January!
I bet you did all those things, didn't you? Well, if you didn't, it's time to start thinking about them now.
Don't let December come without a plan, a budget, and money in hand.
Whether you've already been saving, or you just realized wow! Christmas is 20 Sundays away! Here are a few things to consider for you to make it through without losing your status on the "nice" list!
Draw names at work, at church, and even with your extended family!
Agree to cap the value of the gifts that are exchanged.
If you're crafty, make a gift for your neighbor.
Like my mom… bake a tin of Christmas cookies to give to your favorite bank tellers!
If you belong to Costco or Sam's, you can purchase gift cards at less than face value which is an excellent way to save a little money and help ensure the gift is truly appreciated! Who doesn't like a gift card to a restaurant, or to the movies, or PetSmart if they have pets? If you don't belong to those stores… gift cards are still a safe bet!
The bottom line is that Christmas should be joyful. It's time to celebrate the gift that is the savior of the world. What Christmas is not, is a time to fall into debt and stress. So, get busy making your list and checking it twice, because just like every year before, Christmas will be here on December 25th and without a bit of planning and saving, the bill will follow soon after.
Michelle McEachin
Should I invest if I can only spare $20 a week?
This is a very common question among those contemplating starting their investment journey. They wonder if their $20 a week would amount to anything and if they should wait until they can invest $50 or $100 a week. Let's look at the numbers.
The minimum investment required for a balanced fund is as little as $250. We define a generic balanced fund / ETF as being 60% equities (S&P 500), 40% bonds (US Bond Market).
This would take 13 weeks, or three months and one week, to accumulate at $20 a week.
The total amount invested over 20 years is $19,370, this includes the $250 initial deposit and $20 every week.
Can you guess how much that $19,370 could be worth today based on historical averages with this type of an investment? (Reminder, this is a balanced fund, not aggressive AND these are historic returns. Obviously future returns can be better or worse).
Utilizing a Monte Carlo Analysis of historical rolling 20 year periods, the very least the investment performed over any given 20-year period between 1987 and 2021 was $36,000.
The median for each 20-year period? $55,000.
The best 20-year period would garner a portfolio value of $81,000.
To answer your question, yes, it is worth investing even if you can only spare $20 a week.
Randy Chalmers