I had a meeting with an individual today, and they brought up a great point I'd like to share.
Before retiring, he was a teacher and would talk to his students about being fiscally responsible. He would explain to them that the first purchase a college graduate makes is normally a car.
Now buying a car in and of itself is not a bad practice, however, not properly budgeting can really hinder what could be your first years of investing.
---
One can assume most college graduates want to treat themselves for their hard work, and what better way to do so than purchase a brand-new car? Given the fact that the average new car payment in America is $700 a month (see my previous blog post on the topic here), I'll use that figure for this assessment.
---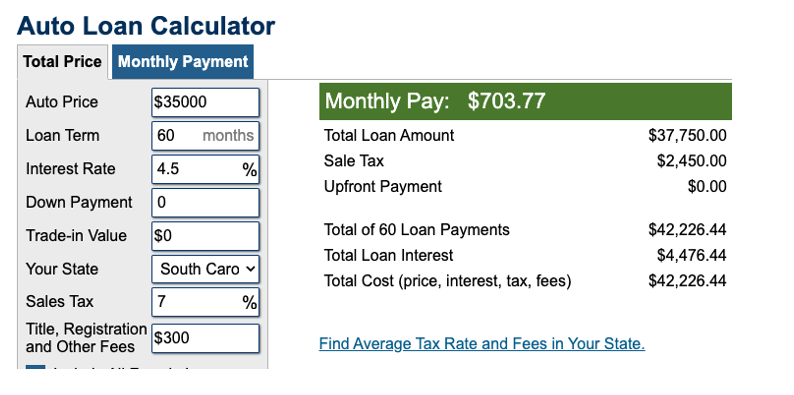 You see above that that recent grad would pay off their new car in five years, paying a total of $42,226.44 for a $35,000 loan.
---
What if they purchased a much more affordable car, and their monthly payment was only $200?
They could then invest $500 a month; what would $500 a month invested for the life of that car loan equate to versus just paying off a brand-new car?
That same grad would have $33,090 invested for their future (with a conservative estimated return on investment of 4%).
So it comes down to perspective, would you rather pay off a car at $700 a month for five years, or buy a reasonably priced vehicle while being able to invest for your future?
---
Schedule a meeting with MFG today via our scheduling link!