Since you are a client of MFG… we have no doubt that you are on top of the world and living the dream. But perhaps you were ever so slightly derailed due to summer and those wonderful vacay vibes. If so, this is for you. If you're feeling guilt or shame over your loose purse strings… don't. Just take instruction from a famous pop singer and shake it off. It's time to start fresh with a renewed mindset. Allow God's grace to cover you! Next, sit down with your spouse or accountability partner and regroup. Regroup and get your plan back in order…and gain control. Draw up your budget. You know… the budget that doesn't tie you down… but instead, gives you freedom?!! The very budget that gives you freedom to spend… but with intentionality! While you build that budget, keep in mind that you are always spending less than you earn. A large percentage of Americans live paycheck to paycheck. Don't be like them. Don't be normal. Be weird!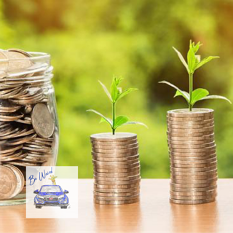 Next, it's important to note that success isn't typically stumbled upon. You don't just wake up when you're 65 and retire in comfort and style. Proverbs 4:26 says, "Give careful thought to the paths for your feet and be steadfast in all your ways." So, be sure to plan for rainy days and retirement by saving the amount you need for what
you
consider to be comfort and style. If you don't know how much you need or whether you are even on track, then it's time to visit MFG to get your customized retirement plan! Finally… be sure to
give
! Not only does generosity reduce stress, support your physical health, enhance your sense of purpose, and fight against depression, but it is also shown to increase your lifespan. God's word says this, "A generous person will prosper; whoever refreshes others will be refreshed." Proverbs 11:25. So, are you? Are you financially healthy? Shake off the guilt and shame of overspending this past summer, regroup, gain control, cut that spending, set some goals, make your plan, and live refreshed as a generous and cheerful giver!